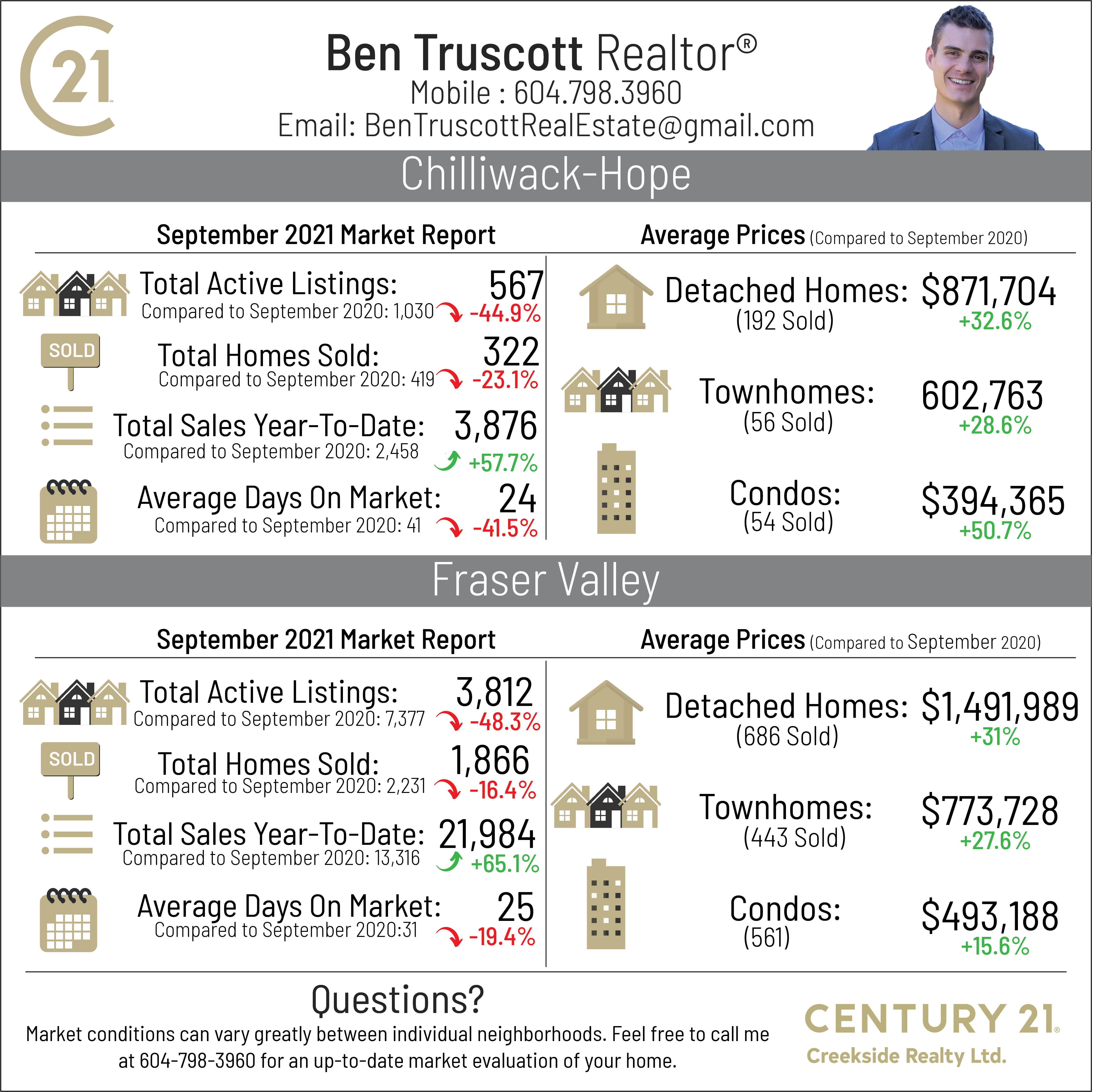 With summer over and the kids back in school, the market continues to pick up!
We are starting to see an increase in listings compared to last month, however, it is not enough to keep up with the current demand for residential homes.
Total active listings in the Fraser Valley for the month of September in 2021 is 3,812 compared to 7,377 in September 2020. That is a total decrease of 48% in one year.
Total sales year-to-date are up 65% totalling $21,984 compared to $13,316 last year.
If you have any questions about listing your home or if you would like a free, no-commitment evaluation please feel free to call or text me anytime at 604-798-3960